This weekend the FJMC's Sefer Haftarah is on vacation.
Next week it will be at the East Brunswick Jewish Center in East Brunswick, NJ.
---
This week's Unraveller is sponsored by the Men's Club of North Suburban Synagogue Beth El, Highland Park, IL "in honor of Rabbi Vernon Kurtz, of North Suburban Synagogue Beth El, Highland Park, Il., in celebration of 25 years as our Rabbi."
Check the Chicago Tribune article.
---
The haftarah portion for Behar in the FJMC Sefer Haftarah scroll, the travelling haftarah scroll that visits a different synagogue each week and contains all of the haftarot, was sponsored by North Suburban Synagogue Beth El, Highland Park, IL and Congregation Beth Judea, Long Grove, IL> and the portion for Bechukotai was sponsored by Northwest Suburban Jewish Congregation, Morton Grove, IL.
---
FJMC New England Region
Hebrew Word Initiative



yovel
jubilee
Each week, a set of 5 words are chosen by volunteers from the parsha ha'shavoa.

---
Did you know that the FJMC offers individual Haftarah parshiyot suitable for framing? Click here for the PDF
---
Use this link when shopping at
All purchases via our Amazon links provide critical support to the FJMC, at no additional cost to you!
---
Visit the FJMC website for upcoming events!
---
Editorial Board
Rabbi Wayne Allen
Rabbi Leonard S. Berkowitz
Rabbi Paul Drazen
Dr Rela Mintz Geffen
Hazzan Alberto Mizrahi
Rabbi Stephan Parnes

Newsletter Chairmen
David Goldis
Bob Watts

---
Interested in other Masorti weekly newsletters and commentaries? Click here
---
Comments?
Looking for an Unraveller?
Sign up here for free home delivery!
Click here to unsubscribe.

Registration now open!
Conservative/Masorti Men at the Crossroads: Responding to a Changing World
July 24-28, 2013. Boston, Massachusetts.
Don't forget to include the International Kiddush Club when you register for the FJMC Convention
It's only $41.14 to join and the money raised goes to the FJMC Tefillin Fund, which has raised over $25,000.
Membership is for 2 years, from convention to convention and includes exclusive limited edition gift items along with attendance at the Kiddush Club Oneg Shabbat on Friday night, July 26, 2013.
IKC Shirts are available, contact the IKC for details. 1@kiddushclub.org
New styles available!

Register here for the next MERCAZ Israel Advocacy Seminar takes place June 9/10 in Southbury, CT.
Open to everyone, this seminar will teach you how to build Israel advocacy in your community.
Don't miss this chance to learn about being an advocate and a community leader.
---
HENENI


Hearing the call and helping the FJMC to continue
Involving Jewish Men in Jewish Life Join us now!
May 3, 2013
Parashat Behar-Bechukotai
Jeremiah 16:19-17:14
One of the hallmarks of the creation story in the book of Genesis is the manner in which it is distinguished from the Babylonian, Grecian, Norse, and other Creation epics. In those master stories, the universe was composed of gods and goddesses all of whom were born and eventually died. This is not the case in our story because our Creator is not subject to natural laws or to nature but stands beyond or above them.
Through out history we have lived along side numerous peoples, many of whom believed that the proper way to live was in accordance with the laws of nature. Many of these people saw divine sparks in every particle of creation. Those that denied God had personality, were called pantheists. If they believed these divine sparks were forces of nature and they named them and began to worship them, they were called polytheists. Farmers and shepherds, who believed in numerous gods and attempted to bribe them or to buy them off through all types of sacrifices in exchange for plentiful harvests, were polytheists. Unfortunately, the gods were also subject to nature and this method did not always work.
I have never understood why some people believe that living in accordance, in harmony, with nature is an idyllic process. Nature is fickle, and life is always a struggle. If the rains come too soon, our crops can die. If they arrive too late, our crops will die.
This morning's haftarah parallels the end of Leviticus, which is filled with warnings, blessings and curses. The Torah tells us that if we stray in belief and action, we will suffer the results. The haftarah builds upon these ideas and scorns those who have chosen to believe in a polytheistic world.
Jeremiah was concerned that the people of Judah would ally themselves with Egypt. He also feared our people's faith was misdirected. Rather than trusting and believing in God, our people were reverting to a polytheistic belief system that would be further reinforced if an Egyptian alliance occurred.
Jeremiah calls to our people and cautions them that, the children who remember their altars and sacred posts by verdant trees on lofty hills will be transformed by God into the slaves of their enemies. "If their beliefs continue to be misplaced, God will set them apart, "like a bush in scorched places of the wilderness."
Jeremiah calls to our ancestors: "Can't you see that God is our (mikvah) hope!" The Hebrew word for hope is mikvah (17:13). A mikvah is a ritual bath composed of living (fresh water). Men and women cleanse themselves and rid themselves of ritual impurity and uncleanliness when they immerse themselves in the mikvah. The mikvah (hope) (God) is a fountain of living waters. It is from this hope that we derive our strength.
This haftarah reaches out and challenges us to understand Jeremiah's warnings and admonishments as more than a response to local politics. It sensitizes us to the fine lines that, if crossed, could disrupt our spiritual balance.
A fine line exists between kissing a mezuzah to remind ourselves we are entering a sacred place; and feeling guilty because we forgot to kiss it. A fine line exists between recognizing the mezuzah as a symbol of a way of life and believing that people can become sick because their mezuzah was improperly written or damaged. A fine line exists when we place overdue emphasis on possessions and forget to remember we have responsibilities to others. A fine line exists if we become over zealous and violate the choices of others. The haftarah reminds us to tread cautiously and to be careful where we place our trust, our faith. People and nations are as fallible as gods and spirits. Jeremiah sensitizes us to our own natures and cautions us to watch where we place our faith and to tread cautiously.

This week's Haftarah commentary was written by
Rabbi Charles Simon, Executive Director of the FJMC and author of
"Building A Successful Volunteer Culture: Finding Meaning in Service in the Jewish Community" Jewish Lights Publishing, and "Understanding the Haftarot: Everyperson's Guide."
Recognizing our Maasim Tovim
Doer of Good Deeds Honorees
Steve Berger
Western Region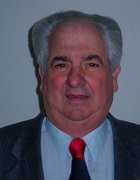 Steve was born in Los Angeles, CA and raised in the San Fernando Valley. He graduated from California State Long Beach with a Bachelor of Science Degree in Industrial Technology and a Master's Degree in Administration from California State Dominguez Hills. For the past twenty two years, he has owned a family run printing business, Masters of Printing in Northridge, CA.
Steve and his wife Natalie joined Temple Ramat Zion in Northridge forty-one years ago. They have been active members since the beginning. Steve was involved in the Men's Club and held many offices including Secretary, Vice-President, chairman of the World Wide Wrap, Men's Club Shabbat, barbecues and dinners. He was president of the club and made sure the men's club received the Quality Awards.
To continue reading this article, click here.
ENRICH


YOURSELF
HAVE YOU REGISTERED FOR THE

FJMC CONVENTION 2013?
CONVENTION SPACE IS LIMITED.


There is only room for about 25 more people.




Please register today!


Click here:


http://www.regonline.com/Register/Checkin.aspx?EventID=1148389
Maasim Tovim Awards
The highest recognition a Region can give to one of its members
Quality Club Awards
Every club can win - have you applied?
More information - http://convention.fjmc.org
-
PDF Flyer available here
Leadership - Innovation - Community
Intermarriage: Concepts & Strategies for Families and Synagogue Leaders
Provides family members and community leaders with the needed understanding to effectively work with intermarrieds or potential intermarrieds.
Understanding the Haftarot:

An Everyperson's Guide
Understand how the haftarot were organized, why they might have been selected and suggests reasons for finding meaning and value.

---
Yad Shel Chai
The Yad Shel Chai program was created by an FJMC club in Jacksonville, FL. The program is designed to provide an incentive for Torah readers to get a personalized Yad with their Hebrew name. The cost is $85 per Yad, plus $15 shipping and handling (regardless of how many you order). If you have any questions, please email YadShelChai@fjmc.org.
---
Help the Unraveller begin our 4th year!
---
---