March 15, 2013
Vayrikra

This weeks haftorah Vayrikra Isasiah 43:21-44:23.concludes with G-d's enjoinder to always remember Him and to return to Him. In a little more than a weeks time many of us will return to the Passover Sedar, return to family and friends, and return to memories of Sederim past. G-ds enjoined follows a particular difficult set of experiences in the haftorah of the people turning against G-d and Jewis practice. The Sedar, for many is a time of return to Jewish practice of raising our Jewish practice even for just one meal. The Seder is also a time where we think to spring a time of renewal. As the folliage for us in the north, start to bud and grow again, it is a wonderful moment to remember G-d. As the season of Pesach approach may it be a time for you and your family of renewal and return. A time to not only remember the past, but look to the future. L'shannah Haba b'yerushalem. Next year in the land of Jerusalem.
Just as the Seder is a time of questions, I am certain that all our avid readers have realized that the Unraveller has a bais towards the unconventional and perhaps the controversial. We're not looking for the "standard" explanation for a particular passage, we're searching for context, both philosophical and historical in each week's haftarah.
When we began this enterprise, and you can find Rabbi Simon's version in the preface of his book "Understanding the Haftarot: An Everyperson's Guide," we wanted to offer a different sort of publication to reach the members of the FJMC and their friends and family.
"Leadership - Innovation - Community" These words are the FJMC's tagline and are meant to describe what we do. They are not "new" to us; it's reportage. It's about all of the events and efforts that our 20,000 members do in their own communities. It's the innovative programs and ideas that have taken us to the forefront of Jewish life in North America. It's a community that we are not just sustaining but building through our work in South America, Europe, Asia and Australia. It's also about our leadership around the Jewish world, and in and with Israel for our members.
The Unraveller is not the only place these things happen. Our website, FJMC.org, has far more items than anyone can list on a single page. Our "Hearing Men's Voices" blog, Mentschen.org has heartfelt stories by regular Jews about their challenges and their accomplishments in Jewish life. Our community really comes together at our biennial conventions, where there will be more than 400 people, ready, willing and able to learn and experience ways to make Jewish life more enriching.
"Enrich Your Life" is one way to describe what you can do by being an active member of the FJMC. Yes, it's a "men's club" but our little secret is that our programming does not exclude anyone. Everyone can attend our conventions and events. Our speakers and instructors are chosen for their skill sets, not their gender.
We need you to join us in our work. Come to convention. Join a club. Write a commentary. Sponsor an Unraveller. As we enter Pesach aand the spring time of the year we invite you to renew you invovlemnt. To be part of the large good that the FJMC does.
L'hag Samach

This week's Haftarah commentary was written by
Stan Greenspan, and Tom Sudow
Stan is the FJMC's VP of Communications and the Publisher of the Unraveller and Tom is the FJMC's Chairman of Fundraising. Both are founding members of the International Kiddush Club

Recognizing our Maasim Tovim
Doer of Good Deeds Honorees
Phil Schulz
Connecticut Valley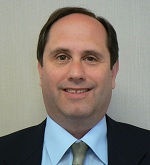 Phil Schulz joined the Men's Club of Beth El Temple of West Hartford, CT in 1999. He served the chapter in a variety of offices before serving as Co-President from 2002-2005. During his term as co-president, the Men's Club continued longstanding programs such as holding a monthly breakfast speaker series, assisting Hebrew School students in the decoration of the Succah, and preparing food for the annual Purim Carnival. Under Phil's leadership, the Men's Club re-affiliated with Connecticut Valley Region FJMC, adopted the World Wide Wrap Tefillin Program and reinstituted the Yom HaShoah Yellow Candle Program, the proceeds from which were donated to the Temple's Camp Ramah Scholarship Fund.


During Phil's tenure as chapter Co-President, the Men's Club worked collaboratively with other arms of the Temple by co-sponsoring an Israeli Art Show & Sale with the Sisterhood and assisting the USY with a car wash fundraiser, the profits from which were donated to cancer research. In addition, Phil, together with a dedicated group of Men's Club board members, instituted a Distinguished Service Award Banquet to recognize the significant contributions of exemplary men and women congregants who devoted many years of service to the Temple and the Jewish community of Greater Hartford. This dinner, which has become a signature event at Beth El Temple, is now in its 9th year. While serving his chapter as Co-President, Phil was an active member of the Temple's board of directors. In 2005, Phil was selected by his Men's Club to be honored as its Keeper of the Flame at Connecticut Valley Region FJMC's Keeper of the Flame Luncheon.


In the years following his term as chapter Co-President, Phil remained active in chapter affairs serving as a Vice President and FJMC Liaison and as a member of the Chapter's Constitution and By-Laws Committee. Phil also . . .




To continue reading this article, click here.

New Publications


Leadership - Innovation - Community
Understanding the Haftarot:

An Everyperson's Guide
In this stimulating and unusual book Rabbi Charles Simon, Executive Director of FJMC, provides the reader with the context to understand how the haftarot were organized, why they might have been selected and suggests reasons for finding meaning and value.
You can purchase it a number of ways.


Intermarriage: Concepts & Strategies for Families and Synagogue Leaders
If family members and community leaders wish to become engaged in the process of Keruv they often need to ask, "Does Keruv have an ideology and theology? And if so what is it?" Then they need to learn how to respond to intermarriage from the perspective of both gender and religion. This publication reflects the most current thinking about intermarriage to date and attempts to provide family members and community leaders with the needed understanding to effectively work with intermarrieds or potential intermarrieds.
You can purchase it a number of ways:
---
Yad Shel Chai
The Yad Shel Chai program was created by an FJMC club in Jacksonville, FL. The program is designed to provide an incentive for Torah readers to get a personalized Yad with their Hebrew name. Help create a synagogue culture where young people or your Men's Club members who regularly read Torah at Shabbat and minyan services can be recognized for their accomplishments. The program encourages Torah Study, helps increase the number of Torah readers, and provides significant long term benefits to the participant and congregation for minimal cost.

The beautiful silver-plated "fjmc" baubles to create a connection to your club. The silver plated beaded Yad can be personalized with the reader's name. It is 22.5cm long (8 7/8")

The Yad Shel Chai program is extremely simple to implement and manage. Work with your Rabbi and School Administrator to encourage teenagers to read Torah. Work with the Ritual Director to implement for the kids and adults alike. You can easily track the portions read and plan your rewards.

The original program envisions that when a student approaches 18 readings, the organizers order a Yad via the order form on the Yad Shel Chai page. The cost is $85 per Yad, plus $15 shipping and handling (regardless of how many you order). If you have any questions, please email YadShelChai@fjmc.org.
---
Help the Unraveller begin our 4th year!

Sponsor the Unraveller now!

Contact FJMC Sponsorship Chairman

Tom Sudow

for details and to reserve your week!