This weekend the FJMC's Sefer Haftarah will be at the B'nai Torah Congregation, Boca Raton, FL.
Next week it will be at Temple Bet Breira Samu-el Or Olom, Miami, FL.
---
This week's Unraveller is not yet sponsored.
---
The haftarah portions for Vayakhel-Pekudei in the FJMC Sefer Haftarah scroll, the travelling haftarah scroll that visits a different synagogue each week and contains all of the haftarot, were sponsored by the Tri-State Region of the FJMC, West End Synagogue, Nashville, TN, and Agudas Achim, San Antonio, TX.
---
FJMC New England Region
Hebrew Word Initiative



yumat
shall be put to death
Each week, a set of 5 words are chosen by volunteers from the parsha ha'shavoa.

---
Did you know that the FJMC offers individual Haftarah parshiyot suitable for framing? Click here for the PDF
---
Use this link when shopping at
All purchases via our Amazon links provide critical support to the FJMC, at no additional cost to you!
---
Visit the FJMC website for upcoming events!
---
Editorial Board
Rabbi Wayne Allen
Rabbi Leonard S. Berkowitz
Rabbi Paul Drazen
Dr Rela Mintz Geffen
Hazzan Alberto Mizrahi
Rabbi Stephan Parnes

Newsletter Chairmen
David Goldis
Bob Watts

---
Interested in other Masorti weekly newsletters and commentaries? Click here
---
Comments?
Looking for an Unraveller?
Sign up here for free home delivery!
Click here to unsubscribe.

Registration now open!
Conservative/Masorti Men at the Crossroads: Responding to a Changing World
July 24-28, 2013. Boston, Massachusetts.
Don't forget to include the International Kiddush Club when you register for the FJMC Convention
It's only $41.14 to join and the money raised goes to the FJMC Tefillin Fund, which has raised over $25,000.
Membership is for 2 years, from convention to convention and includes exclusive limited edition gift items along with attendance at the Kiddush Club Oneg Shabbat on Friday night, July 26, 2013.
IKC Shirts are available, contact the IKC for details. 1@kiddushclub.org
New styles available!
---
HENENI


Hearing the call and helping the FJMC to continue
Involving Jewish Men in Jewish Life Join us now!
March 8, 2013
This commentary is a reprint of an original written and published in 2010 by Rabbi Charles Simon.

Vayakhel-Pekudei

1 Kings 7:51-8:21
The haftarah for Vayakhel-Pekudei challenges our concept of sacred space.
Just a few weeks ago on February 20th the haftarah read in conjunction with parshat Terumah told us about the preparation that Solomon had to undergo in order to be able to build the Temple. He taxed and levied our people and contracted with Hiram King of Tyre for timber. Our story continues this morning because Solomon has finished his task. The completion of the Temple and the transfer of the Tent of Meeting to it reflects a major event in the history of our people. The haftarah for this parasha informs us how Solomon gathered our people and announced that this event fulfilled the promise made to his father David. David had desired to build God a house but God deferred the plan to a future descendant. (2. Samuel 7:12-13). With the Temple's dedication Solomon declares himself David's legitimate heir and with the placing of the Tent of Meeting in the Temple establishes Jerusalem as the sacred center of the nation.
Just as Moses constructed a place for God to dwell and a central institution around which the people rallied, so too did Solomon construct a central place of worship for Israel. In the first instance the Tent was portable and when God entered it a cloud settled over it. Similarly, when God dwelt in Jerusalem "the priests came out of the sanctuary because a cloud of the Lord covered it."
The haftarah attempts to draw parallels to the Torah portion in order to legitimize a new form of worship and to strengthen Solomon's claim and reputation as a leader. Is it fair to compare Solomon to Moses? Is it fair to compare or the leadership of one age to another?
On a more mundane but important level nonetheless, consider the implications for community building that the construction of a sanctuary creates. Members of the community invest their time and their wealth in creating a sacred place for them to congregate, worship and study. When we consider community needs we need to ask which model would better serve our existing and potential constituency? A simple movable flexible structure or a fixed object constructed from wood and stone. Both serve important purposes. Each makes a statement to the Jewish and non-Jewish world. The haftarah of Vayakhel-Pekudei asks us to consider for whom do we wish to build and how do we wish it to be perceived.

This week's Haftarah commentary was written by
Rabbi Charles Simon, Executive Director of the FJMC and author of
"Building A Successful Volunteer Culture: Finding Meaning in Service in the Jewish Community" Jewish Lights Publishing, and "Understanding the Haftarot: Everyperson's Guide."
Recognizing our Maasim Tovim
Doer of Good Deeds Honorees
Phil Schulz
Connecticut Valley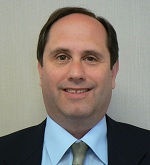 Phil Schulz joined the Men's Club of Beth El Temple of West Hartford, CT in 1999. He served the chapter in a variety of offices before serving as Co-President from 2002-2005. During his term as co-president, the Men's Club continued longstanding programs such as holding a monthly breakfast speaker series, assisting Hebrew School students in the decoration of the Succah, and preparing food for the annual Purim Carnival. Under Phil's leadership, the Men's Club re-affiliated with Connecticut Valley Region FJMC, adopted the World Wide Wrap Tefillin Program and reinstituted the Yom HaShoah Yellow Candle Program, the proceeds from which were donated to the Temple's Camp Ramah Scholarship Fund.

During Phil's tenure as chapter Co-President, the Men's Club worked collaboratively with other arms of the Temple by co-sponsoring an Israeli Art Show & Sale with the Sisterhood and assisting the USY with a car wash fundraiser, the profits from which were donated to cancer research. In addition, Phil, together with a dedicated group of Men's Club board members, instituted a Distinguished Service Award Banquet to recognize the significant contributions of exemplary men and women congregants who devoted many years of service to the Temple and the Jewish community of Greater Hartford. This dinner, which has become a signature event at Beth El Temple, is now in its 9th year. While serving his chapter as Co-President, Phil was an active member of the Temple's board of directors. In 2005, Phil was selected by his Men's Club to be honored as its Keeper of the Flame at Connecticut Valley Region FJMC's Keeper of the Flame Luncheon.

In the years following his term as chapter Co-President, Phil remained active in chapter affairs serving as a Vice President and FJMC Liaison and as a member of the Chapter's Constitution and By-Laws Committee. Phil also . . .
To continue reading this article, click here.
Leadership - Innovation - Community
---
The last day for bulk shipment orders is
March 6, 2013
(That's the regular candles in boxes of 48 deadline!)
Place your order here!
---
The FJMC Yellow Candle™
The Yellow Candle™ was created in 1981 by FJMC clubs in Canada, New England and elsewhere to keep alive the memory of the Six Million who perished in the Shoah. The Candle is modeled after a traditional Jewish memorial Yahrzeit candle that burns for 24 hours during periods of mourning and on the Yahrzeit anniversary of a family member. The candle's yellow wax serves to remind us of the yellow arm band which Jews were forced to wear during the Nazi regime. A photo on the candle container shows young people visiting Auschwitz-Birkenau concentration camp. This reflects the importance of teaching our youth the lessons of the Holocaust and of remembering the Six Million.
Sunday April 7, 2013 is Erev Yom Hashoah - light candles after sundown.
Monday April 8, 2013 Yom Hashoah is observed.
---
Help the Unraveller begin our 4th year!
---
Intermarriage: Concepts & Strategies for Families and Synagogue Leaders
Provides family members and community leaders with the needed understanding to effectively work with intermarrieds or potential intermarrieds.
Understanding the Haftarot:

An Everyperson's Guide
Understand how the haftarot were organized, why they might have been selected and suggests reasons for finding meaning and value.

---
Yad Shel Chai
The Yad Shel Chai program was created by an FJMC club in Jacksonville, FL. The program is designed to provide an incentive for Torah readers to get a personalized Yad with their Hebrew name. The cost is $85 per Yad, plus $15 shipping and handling (regardless of how many you order). If you have any questions, please email YadShelChai@fjmc.org.
---