January 25, 2013
Parashat B'shallah
Judges 4:4-5:31

Last week, that great North American retailer, Wal-Mart made a stunning announcement. Wal-Mart stated that it planned on hiring 100,000 honorably discharged veterans over the next five years. Cynics called it a publicity stunt, the First Lady commented that she was very supportive of the announcement. Wherever on the spectrum you may fall, no one can argue that the brave young men and women that serve in the armed forces is a very unique group that carries its own distinctive code, its own distinctive issues and tragedies including an obscenely high suicide rate. The families of these young men and woman also have their own distinct issues, concerns, code. And support network. Until this announcement by WalMart, support networks for those who serve and their families had been confined to family, friends, non-profits, government agencies and small business. Finally, a nationally based company in the private sector recognizes the distinct nature of these unique men, women, and their familes and their value in, G-d willing, a peaceful and vibrant society.
This Shabbat is known as Shabbat Shirah, the Shabbat of Songs. This Shabbat we read Parshat Beshallach. B'nai Yisroel traverses The Yam Suf – The Reed Sea, and upon a successful crossing, Moshe and B'nai Yisroel sing a song of Praise to God. In continuing the theme of Shira -Song, the Haftorah includes the Song of Deborah. This was a song that also praised God, as well as B'nai Yisroel's soldiers that fought against General Sisera and King Jabin of Hazor. The Haftorah, taken from the book of Judges contains a narrative in which Deborah, the Judge, the leader of the loose confederation of tribes that comprised the Nation of Israel, prophesized that Sisera will be murdered by the hand of a woman. By doing so, the nation will be saved. She prophesizes that her general, Barak, will defeat Sisera's men. After the narrative concludes, a "Song" or a poem retelling the story of Israel's victory, Deborah's leadership, and God's help makes this Haftorah the longest and perhaps the most linguistically complex of all the Haftorot.
One aspect of the linguistic difficulty of Deborah's song occurs at the beginning of the song itself. Bifroah Pra'ot B'yisroel B'Hitnadeiv Am Barchu Adoshem either raises an insight into the Deborah's biblically oriented theology, that Bifroah- vengeance by God because of Israel's breaching of the covenenat served as a great motivator for Teshuvah and the Israelite soldies; therefore God should be blessed; However Bifroah Pra'ot B'Yisroel – When Israelites let their hair grow loose and volunteered themselves under a unifying cause of defeating Sisera – God should be blessed (Jud.5:2). Parah – Peh Resh Ayin either means "punish" or "neglect ones' hair" as a mourner would neglect his hair or as a Nazir would neglect his hair. Based upon the Targum, (the Aramaic translation of the text explains that Israel had been rebellious); many of the classical Meforshim including RaDaK and Rashi, understand this line of Deborah's poetry as Deborah and Israelite society banned together under a common cause as a response to God's meting out punishment because of Israel's poor behavior. Yet the imagery of Israelites neglecting their hair was perhaps a reference to Israelite soldiers who very frequently took the vow of the Nazirite (Plaut/Stern Haftarah Commentary p.165). The voluntary vow also required a separation from the community and entry into a very different community, the army unified by a common cause, Sisera and his army.
In a sense the soldiers must separate themselves from the "home" community and form their own military community. They band together with a common bond and fight. Whether the motivation is a result of a people's unified response to some grand theological punishment or a unified response to an external force that threatens society's existence; Deborah finds it praiseworthy that political, social, and geographic differences can be set aside for a greater purpose. Not only is that a valuable lesson for Deborah and her army and certainly the nation as a whole; it also serves as a valuable lesson to all those leaders and volunteers who try to make any community vibrant espousing the values and ideals of what binds us together. The survival and future of any Jewish community relies completely upon the members of that community making a commitment of time, money expertise and participation.
Shabbat Shalom

This week's Haftarah commentary was written by Rabbi Leslie Lipson. Rabbi Lipson is the Rabbi at Beth Emeth Bais Yehuda Synagogue in Toronto, Canada. He grew up in Rochester, New York where he attended Beth El; attending Camp Ramah in Canada as both a camper and on staff. After graduating from Haverford College, Rabbi Lipson traded currency on Wall Street and then received an MBA at York University in Toronto. After working in the foreign exchange industry for several more years, Rabbi Lipson decided to study at the Jewish Theological Seminary. While studying for rabbinic ordination, he also received a Masters in Education.

Recognizing our Maasim Tovim
Doer of Good Deeds Honorees
Al Mervin
Lake Ontario Region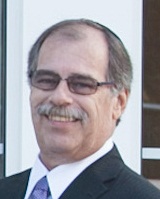 Al Mervin says "it is an honour to be recognized by your peers for the work you have done in an organization". Al Mervin's family have been members of Beth Emeth Bais Yehuda Synagogue in North York Ontario since 1959. Al has been involved with Beth Emeth Men's club for almost 20 years. In that time he has served on numerous club committees and became president of Beth Emeth Brotherhood in Toronto in 2001. Under Al's presidency Beth Emeth's brotherhood raised thousands of dollars with great events including Dinner Draws, Golf Tournaments, and Sales of Yom Hashoah Candles. Al's most rewarding accomplishment as president was his brotherhood purchasing a Sefer Haftorah from the FJMC as a gift to Beth Emeth Bais Yehuda Synagogue Synagogue. Beth Emeth's brotherhood was one of the first clubs ever to purchase the Sefter Haftorah, This is a gift that keeps on giving as Beth Emeth uses the Sefer Haftorah Scroll every Sabbath.
As the Sub region president in the Great Lakes Region, Al was able to initiate the Man of the Year Breakfasts. They were the only sub region to have this annual event and the funds raised helped many of their members attend the FJMC Conventions. In 2007, the FJMC realigned the regions and created the Lake Ontario Region. Al Mervin became the first president of the Lake Ontario region. The Lake Ontario region continued the Man of the Year breakfasts as well as an Annual Retreat. The Cholent Contest was a big hit at the first retreat and continues today as one of the special events every year at retreat. . .
To continue reading this article, click here.
New Publications
Leadership - Innovation - Community
Understanding the Haftarot:

An Everyperson's Guide
In this stimulating and unusual book Rabbi Charles Simon, Executive Director of FJMC, provides the reader with the context to understand how the haftarot were organized, why they might have been selected and suggests reasons for finding meaning and value.
You can purchase it a number of ways.


Intermarriage: Concepts & Strategies for Families and Synagogue Leaders
If family members and community leaders wish to become engaged in the process of Keruv they often need to ask, "Does Keruv have an ideology and theology? And if so what is it?" Then they need to learn how to respond to intermarriage from the perspective of both gender and religion. This publication reflects the most current thinking about intermarriage to date and attempts to provide family members and community leaders with the needed understanding to effectively work with intermarrieds or potential intermarrieds.
You can purchase it a number of ways:
---
Yad Shel Chai
The Yad Shel Chai program was created by an FJMC club in Jacksonville, FL. The program is designed to provide an incentive for Torah readers to get a personalized Yad with their Hebrew name. Help create a synagogue culture where young people or your Men's Club members who regularly read Torah at Shabbat and minyan services can be recognized for their accomplishments. The program encourages Torah Study, helps increase the number of Torah readers, and provides significant long term benefits to the participant and congregation for minimal cost.

The beautiful silver-plated "fjmc" baubles to create a connection to your club. The silver plated beaded Yad can be personalized with the reader's name. It is 22.5cm long (8 7/8")

The Yad Shel Chai program is extremely simple to implement and manage. Work with your Rabbi and School Administrator to encourage teenagers to read Torah. Work with the Ritual Director to implement for the kids and adults alike. You can easily track the portions read and plan your rewards.

The original program envisions that when a student approaches 18 readings, the organizers order a Yad via the order form on the Yad Shel Chai page. The cost is $85 per Yad, plus $15 shipping and handling (regardless of how many you order). If you have any questions, please email YadShelChai@fjmc.org.
---
Help the Unraveller begin our 4th year!
Sponsor the Unraveller now!
Contact FJMC Sponsorship Chairman
Tom Sudow
for details and to reserve your week!