The FJMC's Sefer Haftarah is at Beth El Congregation, Pittsburgh, PA.

Next week it will be at LDI at the Pearlstone Center in Reisterstown, MD.
---
This week's Unraveller is sponsored in honor of Steve Davidoff's 75th birthday (January 3, 2013) and the 62nd Anniversary of his Bar Mitzvah from Congregation Adath Jeshurun, Elkins Park, PA - MAR!
Love to all!
Chellie & Lisa
---
The editors and publishers of the Unraveller thank the Davidoffs for their support, advice and friendship.
Yasher koach, Coach!
---
The regular portion for Bo in the FJMC Sefer Haftarah scroll, the travelling haftarah scroll that visits a different synagogue each week and contains all of the haftarot, was sponsored by Temple Israel, Sharon, MA.
---
FJMC New England Region
Hebrew Word Initiative



vayegaresh
expelled
Each week, a set of 5 words are chosen by volunteers from the parsha ha'shavoa.

---
Did you know that the FJMC offers individual Haftarah parshiyot suitable for framing? Click here for the PDF
---
Use this link when shopping at
All purchases via our Amazon links provide critical support to the FJMC, at no additional cost to you!
---
Visit the FJMC website for upcoming events!
---
Editorial Board
Rabbi Wayne Allen
Rabbi Leonard S. Berkowitz
Rabbi Paul Drazen
Dr Rela Mintz Geffen
Hazzan Alberto Mizrahi
Rabbi Stephan Parnes

Newsletter Chairmen
David Goldis
Bob Watts

---
Interested in other Masorti weekly newsletters and commentaries? Click here
---
Comments?
Looking for an Unraveller?
Sign up here for free home delivery!
Click here to unsubscribe.
WORLD WIDE WRAP 2013

The FJMC festival of tefillin!
The World Wide Wrap (WWW), sponsored by the Federation of Jewish Men's Clubs (FJMC), held annually on the morning of Super Bowl Sunday. The WWW program is designed to introduce and re-introduce Jewish men [and women] to the significance of "laying" Tefillin.
Register your group today at www.worldwidewrap.org
World Wide Wrap is Sunday, February 3, 2013
The Bar Mitzvah Wrap!
FJMC
Yellow Candles
FJMC Yom Hashoah Yellow Candles website
Order now, early bird discounts in effect

Registration now open!
Conservative/Masorti Men at the Crossroads: Responding to a Changing World
July 24-28, 2013. Boston, Massachusetts.
Join the FJMC Convention at Fenway Park for the Red Sox and Tampa Bay Rays!
We have reserved only 100 seats at sold-out Fenway for our Tuesday evening pre-convention program. You must register for convention to get one of these tickets, and they are going fast!!!
Be sure to include the Red Sox when you register for Convention!
Options and details for Tuesday night are explained on registration page. Register early for the best choices!
---
January 18, 2013
This commentary is a reprint of an original written and published in 2010 by Rabbi Charles Simon.

Parashat Bo
Jeremiah 46:13-28
This Haftarah represents the first of a series of prophecies against Egypt and the first of a group of declarations against foreign nations. They are found in Jeremiah 46-51. Each of these chapters begins with the phrase, The word of the Lord to the prophet Jeremiah concerning the nations. The Haftarah for Bo is unusual because it mentions Nebuchadnezzer (also referred to as Nebuchadrezzar), as the instrument of Egypt's punishment and hints at a relationship which becomes more developed in Ezekiel, and in the some of the stories in the book of Daniel, where Babylon begins to be viewed as the eventual tool for our people's return.
Jeremiah strongly counseled the leaders of the Kingdom of Judah not to engage in an alliance with Egypt. His counsel was disregarded and the Egyptians were defeated by Nebuchadnezzer in the fourth year in the reign of King Jehoiakim of Judah in 604 B.C.E.
This incident took place prior to the Temple's destruction yet it foreshadows the future relationship between Babylon and Israel. Babylon might have been the instrument of Israel's destruction but it will also become God's tool and means of providing redemption.
The Haftarah is linked to the Torah portion through language and metaphor. Just as Moses comes (Bo) and supplicates himself before Pharaoh, Nebuchadnezzer comes in judgment against Pharaoh. Just as the Torah refers to the Egyptians being plagued by locusts, the Haftarah understands the population of Egypt to be as numerous as locusts. In spite of their numbers they will be shamed and handed over to the people from the North. The Haftarah concludes with an admonishment. We will be punished for our transgressions but we will not be abandoned.
What message can this reading impart to us? If we take a leap and listen to the message as if it were being delivered to a person or to a family in lieu of a nation does Jeremiah have anything to say to us?
When life appears to be bleak and we feel overwhelmed by outside pressures the prophet challenges us to find courage. Life for so many of us rarely requires courageous acts we are so far removed from living on the edge. When did you last need to be courageous and when was the last time you needed to help a person find the necessary courage to make a difficult decision? Having courage, being courageous is linked to having faith and to belief in one's self. If we don't remember where we left our courage perhaps this morning's Haftarah can help us find the way.

This week's Haftarah commentary was written by
Rabbi Charles Simon, Executive Director of the FJMC and author of
"Building A Successful Volunteer Culture: Finding Meaning in Service in the Jewish Community" Jewish Lights Publishing, and "Understanding the Haftarot: Everyperson's Guide."
Recognizing our Maasim Tovim
Doer of Good Deeds Honorees
Ronnie Feerer


KIO Region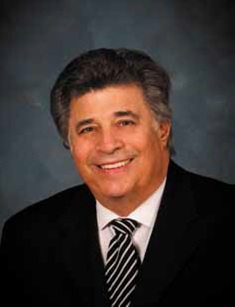 Ronnie is a member of the Agudas Achim Brotherhood in Columbus, Ohio. Ronnie's involvement with Agudas Achim began as a young boy when he would come to shul with his grandfather the late Stanley Hillelson. He had his Bar Mitzvah at Temple Israel because that is where his family went at the time, but he always had a passion for Agudas Achim. He joined the synagogue in 1986 and later served on the Brotherhood Board, Synagogue Board, and served as President of the Brotherhood from 2006-2010. Ronnie has enjoyed co-chairing and chairing the Brotherhood's Boys' Night Out, since 1991. He also served on the Jewish Community Center's Board, and in 1982 started the still-strong "Sports Spectacular" bringing in all-star speakers and athletes.
More recently, Ronnie has been a Big Brother to an 8-year-old child. Ronnie begins every day with services at Agudas Achim, picking up bagels, often opening the shul and helping to make sure there is a morning Minyan. He has also been the head usher for the past 15 years, ensuring that there are enough volunteers to usher for the holidays. In 2009, Ronnie began co-chairing Jewish Community Day at Huntington Park, inviting participation from all of the Columbus synagogues. He visits individuals in the hospitals and nursing homes on a regular basis, and enjoys helping people in the community however he can. Ronnie has also been the chair of his club's Boys Night Out program for more than a decade. That program is one of the most successful in the Federation of Jewish Mens' Clubs and brings in over $30,000 each year. . . .
To continue reading this article, click here.
New Publications
Leadership - Innovation - Community
Understanding the Haftarot:

An Everyperson's Guide
In this stimulating and unusual book Rabbi Charles Simon, Executive Director of FJMC, provides the reader with the context to understand how the haftarot were organized, why they might have been selected and suggests reasons for finding meaning and value.
You can purchase it a number of ways.


Intermarriage: Concepts & Strategies for Families and Synagogue Leaders
If family members and community leaders wish to become engaged in the process of Keruv they often need to ask, "Does Keruv have an ideology and theology? And if so what is it?" Then they need to learn how to respond to intermarriage from the perspective of both gender and religion. This publication reflects the most current thinking about intermarriage to date and attempts to provide family members and community leaders with the needed understanding to effectively work with intermarrieds or potential intermarrieds.
You can purchase it a number of ways:
---
Yad Shel Chai
The Yad Shel Chai program was created by an FJMC club in Jacksonville, FL. The program is designed to provide an incentive for Torah readers to get a personalized Yad with their Hebrew name. Help create a synagogue culture where young people or your Men's Club members who regularly read Torah at Shabbat and minyan services can be recognized for their accomplishments. The program encourages Torah Study, helps increase the number of Torah readers, and provides significant long term benefits to the participant and congregation for minimal cost.

The beautiful silver-plated "fjmc" baubles to create a connection to your club. The silver plated beaded Yad can be personalized with the reader's name. It is 22.5cm long (8 7/8")

The Yad Shel Chai program is extremely simple to implement and manage. Work with your Rabbi and School Administrator to encourage teenagers to read Torah. Work with the Ritual Director to implement for the kids and adults alike. You can easily track the portions read and plan your rewards.

The original program envisions that when a student approaches 18 readings, the organizers order a Yad via the order form on the Yad Shel Chai page. The cost is $85 per Yad, plus $15 shipping and handling (regardless of how many you order). If you have any questions, please email YadShelChai@fjmc.org.
---
Help the Unraveller begin our 4th year!
Sponsor the Unraveller now!
Contact FJMC Sponsorship Chairman
Tom Sudow
for details and to reserve your week!