April 12, 2013
Parashat Tazria-Metzora

II Kings 4:42 - 5:19
Parshiyot Tazria and Metzora provide us with a direct link into the world of biblical medicine—skin afflictions, bodily oozing, even leprosy of the home! The many details we learn about how a metzora, a leper, is diagnosed and treated lead us to understand that he or she has done something that requires a time-out of sorts. Indeed, the Sages regularly connect the physical afflictions of tzara'at to the moral sin of lashon hara, speaking ill of others. The metzora leaves the Israelite camp until the tzara'at has healed, at which time he or she offers a sacrifice and rejoins the nation.
The Haftarah picks up the story of the metzora prior to his rejoining the community. Our Haftarah consists of a slightly truncated version of a more complex narrative, set in the time of the Aramean siege over the Israelites. The people are starving and frightened, while the Arameans enjoy great wealth and power. In this context, we meet the 4 metzora'im (lepers) who have been cast outside the Israelite camp. Even more than their brothers and sisters who dwell within the walls of the city, they worry about the source of their next meal, and they decide early on that their best hope for food lies in the Aramean camp, in spite of the danger that certainly lurks there.
In the meantime, God has worked a miracle: The Arameans heard a great noise and, fearing an attack, deserted their entire camp, leaving behind food, riches, and horses. The 4 metzora'im eat their fill and then continue to hoard and bury as much wealth as they can. After all, they have been cast out from their people, however temporarily, and must fend for themselves.
This is particularly significant in that we always look at physical movement as symbolic of one's moral trajectory. In this case, these 4 men have gone about as far away from their kehillah kedoshah as possible—into a state of ritual impurity, then outside the gate, and finally straight into the enemy camp. They are focused completely on themselves without regard for their starving families and friends, which puts them quite low down on the moral ladder.
And that's precisely when the turning point occurs. We read in II Kings 7:9, "Then they said to one another, 'We are not doing right. This is a day of good news, and we are keeping silent! If we wait until the light of morning, we shall incur guilt. Come, let us go and inform the king's palace.'" Suddenly, it seems, they realize that the decision to return to the Israelite camp lies with themselves, not with the community. Moreover, it's the decision to take the well-being of others into account that will bring their period of tzara'at to an end.
The combined discussion of tzara'at in the Torah and Haftarah leave us with a powerful message: When we find ourselves on the outside, we may be tempted to take the easiest path, but it may lead us away from what's most important in our lives. Instead, we are encouraged to find the inner strength and agency to find the path back to our community, back to the place where God is at the center.

This week's Haftarah commentary was written by Rabbi Ita Paskind of Congregation Olam Tikvah in Fairfax, VA. A native of Lakewood, NJ, she has been Assistant Rabbi at Olam Tikvah since July 2010. She was ordained by the JTS in May, 2010, having received a BA and MA there, as well as a BA in Psychology from Columbia U. Prior to coming to Olam Tikvah she was active with preteen and teen programs through USY, Nativ, Ramah camps and as a Solomon Schecter school teacher, and has continued this work as an active teacher and spiritual leader at Olam Tikvah. She is also an avid cyclist.

Recognizing our Maasim Tovim
Doer of Good Deeds Honorees
Jeff Moss
Seaboard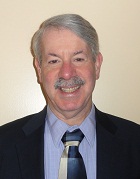 Jeff was born in Brooklyn, and grew up in Stuyvesant Town in lower Manhattan, where his father was the cantor of the local Conservative synagogue. Jeff spent his youth active in synagogue life, ranging from activities as part of a Torah reading corps to religious vice president of the USY chapter. ÊAfter graduating with a degree in computer science from NYU and a master's degree from SUNY Binghamton, he moved to the Washington, DC area in 1974 when he went to work for IBM.
Joining the JCC, Jeff became involved in Israeli folk dancing, which had been a passion for many years. It was there he met his wife Debbie. They joined a couple of local dance groups, and performed at many venues in the Washington metropolitan area. ÊJeff and Debbie joined Kehilat Shalom in Montgomery Village, MD, where they both become active. In addition to serving as Gabbai, Jeff was instrumental in the formation of its Men's Club, and served as its first president, while Debbie served as Sisterhood president.
After joining B'nai Israel in Rockville, Jeff joined the Men's Club and quickly became involved in its activities. After serving as secretary for two years, followed by serving as synagogue vice-president for ritual affairs, Jeff took on the role of Men's Club president.
During his tenure, the Men's Club mailed a few hundred pounds of used books in English to a school in northern Israel. The club also became involved in the FJMC World Wide Wrap program, expanded the Yom HaShoah yellow candle program, and began selling and installing Sukkah kits to members of the congregation. In addition, the club became active in Seaboard region activities, participating for the first time in the BYMOY dinner.
To continue reading this article, click here.
Leadership - Innovation - Community
---
Help the Unraveller begin our 4th year!
---
Intermarriage: Concepts & Strategies for Families and Synagogue Leaders
Provides family members and community leaders with the needed understanding to effectively work with intermarrieds or potential intermarrieds.
Understanding the Haftarot:

An Everyperson's Guide
Understand how the haftarot were organized, why they might have been selected and suggests reasons for finding meaning and value.

---
Yad Shel Chai
The Yad Shel Chai program was created by an FJMC club in Jacksonville, FL. The program is designed to provide an incentive for Torah readers to get a personalized Yad with their Hebrew name. The cost is $85 per Yad, plus $15 shipping and handling (regardless of how many you order). If you have any questions, please email YadShelChai@fjmc.org.
---